When it comes to planning your wedding, not every decision is as fun as choosing gifts for your bridesmaids. But as your wedding date approaches and you try to find the perfect gift for these special women who will be supporting you on your big day, get creative. After all, gifts for your bridesmaids can be naughty or nice, elegant or casual, designed especially for your day or to bring them joy for years to come–it's all up to you! Here are some of our favorites ideas, from traditional to unique: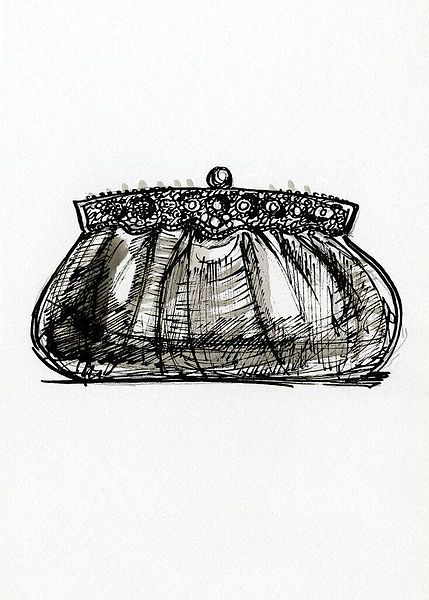 Clutch
Most of us have been in this predicament at one point or another: My going-out purse just doesn't match my bridesmaid dress! A clutch is a practical gift that your bridesmaids can use the day of the wedding and then again as guests at future weddings–or for your next girls night out!
Jewelry
Every woman likes to receive jewelry as a gift, and your bridesmaids are no exception. Each time they wear the gifted necklace, bracelet, or pair of earrings they'll remember your wedding day.
Monogrammed Passport Case
If your bridal party is a jet-setting bunch, be sure to consider travel accessories as gifts for your bridesmaids. A monogrammed passport case is a timeless gift that they'll cherish and put to good use during vacations, mini getaways, and maybe even on their own honeymoon.
Shoes
Asking your bridesmaids to wear matching shoes is a simple way to bring together your bridal party look, especially if you've chosen different bridesmaids dresses. Plus, those in your bridal party who may be concerned about budget will appreciate having to buy one less item for the big day.
Spa Day
Gifts for your bridesmaids don't have to be physical things–a pedicure and manicure the day before your wedding will be enjoyed by all! A little pampering goes a long way and can be a wonderful way to bring together your bridal party while showing them how much they mean to you.
As you choose gifts for your bridesmaids, look for little ways to incorporate your own personality and think about the type of present that would bring you joy. Reflect on the gifts you've received as a bridesmaid in the past and which you've most cherished after the wedding. Your bridal party will appreciate you taking the time to choose something extra special for them and will be even more honored that you've chosen them to join you on your big day!
We invite you to share your own bridal party gift stories with us in the comments section below. And if you're ready to start looking at bridesmaid dresses, be sure to contact us and set up an appointment at Bella's Brides.